Dinesh Aggarwal, FCPA, CA, CMA, FTI
Founder & Managing Director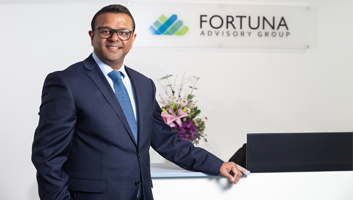 Honoured as one of Australia's top three SME Tax Advisers of the Year 2015 by the Tax Institute, Dinesh is also winner of the prestigious 40 Under 40 Young Business Leader 2012 and 2013 titles by CPA Australia.
With about 20 years of experience in Accounting, Finance and Business Management in top corporate positions, both in Australia and overseas, he is a well-known professional, rendering advice to clients in Australia and overseas on tax matters and business services. Dinesh not only manages major international clients but also helps new clients set up businesses in Australia.
Dinesh also handles objections with ATO and appeals at the Tribunal level. In a recent landmark case against ATO, Dinesh proved his client as a share trader rather than share investor as had been determined by ATO. (Dr Evelynne Wong v. Commissioner of Taxation [AATA 2011/3450]: Share Trader vs Share Investor – Decided in favour.).
Dinesh is the former Chairman of the Public Practice committee of CPA Western Australia, and is currently member of CPA Australia Public Practise Board.
CPA Australia interviewed Accountant Dinesh Aggarwal for showcasing Best Practice in Public Practice
Tax Adviser of the Year Awards extended version
Awards and Recognitions:
Honoured among Australia's top three SME Tax Advisors for the year 2015, by the Tax Institute of Australia.
40 Under 40 Young Business Leaders Award, by CPA Australia for 2012 & 2013.
WA Business News 40 Under 40 Finalist.
As partner, Noble & Associates (prior to rebranding)
HSBC Premier City of Wanneroo Best Business of the Year 2012 and Most Innovative Business of the Year 2012 winner.
HSBC Premier City of Wanneroo Best Customer Service & Best Marketing awards 2012 runner-up.
ECU Business of the Year 2010 Finalist.
Commonwealth Bank Best Customer Service Award 2012 runner-up.
Mili Aggarwal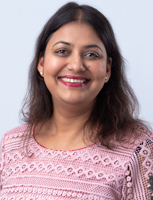 Director, Infinity WM (Fortuna's Financial Planning Division)
A Master degree holder in Business Administration (Advanced Finance), Mili also has a Bachelor degree in Commerce and Diploma in Financial Services. She has thorough knowledge of the Financial Services Industry and is well versed with its intricacies. Her charming personality and ability to provide comprehensive financial solutions in an easy to understand manner helps her connect with clients easily. When not helping her client achieve their financial freedom, Mili enjoys travelling and spending time with family.
---
Stephen Gethin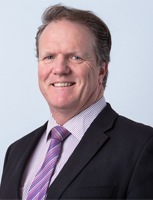 Director, Fortuna Legal / Lawyer / Migration Agent (MARN 1806873)
Stephen is an experienced lawyer who specialises in corporate law, resources and tax. He has spent over 20 years working in a major national firm and as General Counsel and Company Secretary in international ASX-listed companies.
His mix of in-house and big-firm experience give him sharp business focus combined with technical excellence and rapid response times. He excels in communicating complex legal ideas to stakeholders in plain language.
He has acted on a wide range of major corporate transactions including hostile and friendly takeovers, debt and equity finance raisings and major asset sales and acquisitions. From various international roles he is adept at managing legal and tax issues across multiple jurisdictions.
He is also a registered Migration Agent.
---
Dee Newman, B.BUS, CPA
Manager – Tax & Business Services

With over 20 years of experience working with small businesses, Dee is a qualified Certified Practising Accountant (CPA) and alumnus of Edith Cowan University where she holds a bachelor's degree in Business. Specialising in Tax and Superannuation compliance, Dee has established herself as a trusted advisor with experience in both Australia and overseas.
Dee specialises in Tax planning and compliance, Review of financial statements, Interim reports, Business Advisory Services, Client-relationship management and systems improvement.
Driven by a desire to deliver exceptional results through commitment and accountability, she believes in creating relationships based on mutual respect, expertise, and friendship. In her spare time, Dee also likes making craftwork that includes handmade cards.
---
Melvyn R Gilbert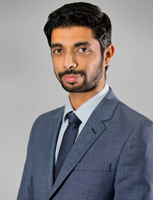 Senior Accountant & Brand Manager
Melvyn is a qualified Accountant from WA and an astute corporate communication professional. With over 8 years of experience across Accounting & Tax, Corporate Affairs and Public Relations overseas and in Australia, Melvyn handles tax compliance and superannuation funds for a large number of clients. He also manages the company's Business Development and Communication activities. Prior to joining Fortuna, Melvyn worked with the Steel Authority of India Ltd (Govt. of India) as PR manager and handled areas such as Branding & Advertisements, Publications, Audio-visual communication and Media Relations. Besides a Masters degree in Accounting, he has a Post-graduation in Radio & TV Journalism and has had a stint with BBC World Services as well.
---
Breony Beard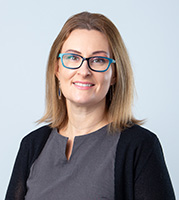 General Manager, Carnarvon Branch
A trusted face among businesses in the Gascoyne region, Breony is a qualified Bookkeeper and Registered BAS Agent. She works closely with Business Owners and Accountants on matters relating to bookkeeping and compliance.
Her broad knowledge and understanding of industries such as horticulture, transport & tourism, retail and other services make her a highly revered professional.With high level of work ethics and commendable command on a range of bookkeeping solutions, Bree is Fortuna's first point contact for clients in the region.
Apart from being a thorough professional, Bree is fun to have around and exudes a charm that make her easily approachable. She loves to help people in any way she can and has the commendable personality to connect with people at all levels.
---
Karien Slabbert, LLB
Lawyer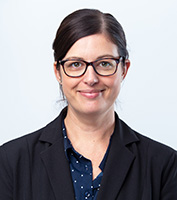 Karien is a Lawyer with a focus on estate planning, commercial, tax, property and self-managed superannuation law. Holding a Bachelor of Law degree from the University of Stellenbosch, Karien is also an admitted Lawyer in New South Wales.
Involved in multiple legal roles across more than 12 years, Karien has held senior level positions such as Senior Associate and Director in overseas legal firms. Karien excels in structuring & documenting complex transactions as well as advising on wills & estate planning issues.
Motivated by a deep seeded sense of responsibility and commitment, Karien believes in pursuing growth and learning to ensure that she is always able to deliver exceptional results for her clients. Karien also enjoys hiking, taking care of animals and volunteering in social causes that benefit the underprivileged in her community.
---
Eric Maroni
Mortgage Broking Consultant

Eric has over 30 years of working experience in corporate roles within the Banking & Financial Services sector, which allows him to provide tailored financial solutions based on understanding client needs now and into the future.
His corporate experience includes working as WA State Manager for Commercial Broking at the Commonwealth Bank and more recently at Bankwest as the Regional Sales Manager for Commercial Acquisition. With this experience, he determines the best banking options available for clients within the ever-changing financial services market.