Dinesh Aggarwal, FCPA, CA, CMA, FTI
Founder & Managing Director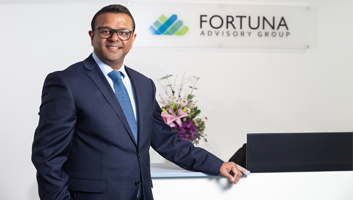 Honoured as one of Australia's top three SME Tax Advisers of the Year 2015 by the Tax Institute, Dinesh is also winner of the prestigious 40 Under 40 Young Business Leader 2012 and 2013 titles by CPA Australia.
With about 20 years of experience in Accounting, Finance and Business Management in top corporate positions, both in Australia and overseas, he is a well-known professional, rendering advice to clients in Australia and overseas on tax matters and business services. Dinesh not only manages major international clients but also helps new clients set up businesses in Australia.
Dinesh also handles objections with ATO and appeals at the Tribunal level. In a recent landmark case against ATO, Dinesh proved his client as a share trader rather than share investor as had been determined by ATO. (Dr Evelynne Wong v. Commissioner of Taxation [AATA 2011/3450]: Share Trader vs Share Investor – Decided in favour.).
Dinesh is the former Chairman of the Public Practice committee of CPA Western Australia, and is currently member of CPA Australia Public Practise Board.
CPA Australia interviewed Accountant Dinesh Aggarwal for showcasing Best Practice in Public Practice
Tax Adviser of the Year Awards extended version
Awards and Recognitions:
Honoured among Australia's top three SME Tax Advisors for the year 2015, by the Tax Institute of Australia.
40 Under 40 Young Business Leaders Award, by CPA Australia for 2012 & 2013.
WA Business News 40 Under 40 Finalist.
As partner, Noble & Associates (prior to rebranding)
HSBC Premier City of Wanneroo Best Business of the Year 2012 and Most Innovative Business of the Year 2012 winner.
HSBC Premier City of Wanneroo Best Customer Service & Best Marketing awards 2012 runner-up.
ECU Business of the Year 2010 Finalist.
Commonwealth Bank Best Customer Service Award 2012 runner-up.
Mili Aggarwal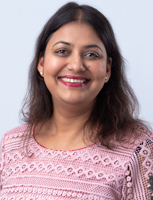 Director, Infinity WM (Fortuna's Financial Planning Division)
A Master degree holder in Business Administration (Advanced Finance), Mili also has a Bachelor degree in Commerce and Diploma in Financial Services. She has thorough knowledge of the Financial Services Industry and is well versed with its intricacies. Her charming personality and ability to provide comprehensive financial solutions in an easy to understand manner helps her connect with clients easily. When not helping her client achieve their financial freedom, Mili enjoys travelling and spending time with family.
---
Stephen Gethin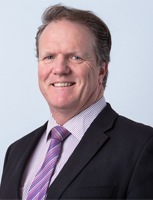 Director, Fortuna Legal / Lawyer / Migration Agent (MARN 1806873)
Stephen is an experienced lawyer who specialises in corporate law, resources and tax. He has spent over 20 years working in a major national firm and as General Counsel and Company Secretary in international ASX-listed companies.
His mix of in-house and big-firm experience give him sharp business focus combined with technical excellence and rapid response times. He excels in communicating complex legal ideas to stakeholders in plain language.
He has acted on a wide range of major corporate transactions including hostile and friendly takeovers, debt and equity finance raisings and major asset sales and acquisitions. From various international roles he is adept at managing legal and tax issues across multiple jurisdictions.
He is also a registered Migration Agent.
---
Melvyn R Gilbert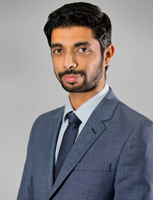 Associate Director
Melvyn is a qualified Accountant from WA and an astute corporate communication professional. With over 8 years of experience across Accounting & Tax, Corporate Affairs and Public Relations overseas and in Australia, Melvyn handles tax compliance and superannuation funds for a large number of clients. He also manages the company's Business Development and Communication activities. Prior to joining Fortuna, Melvyn worked with the Steel Authority of India Ltd (Govt. of India) as PR manager and handled areas such as Branding & Advertisements, Publications, Audio-visual communication and Media Relations. Besides a Masters degree in Accounting, he has a Post-graduation in Radio & TV Journalism and has had a stint with BBC World Services as well.
---
Breony Beard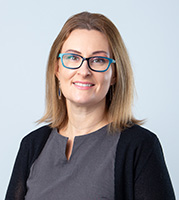 General Manager, Carnarvon Branch
A trusted face among businesses in the Gascoyne region, Breony is a qualified Bookkeeper and Registered BAS Agent. She works closely with Business Owners and Accountants on matters relating to bookkeeping and compliance.
Her broad knowledge and understanding of industries such as horticulture, transport & tourism, retail and other services make her a highly revered professional.With high level of work ethics and commendable command on a range of bookkeeping solutions, Bree is Fortuna's first point contact for clients in the region.
Apart from being a thorough professional, Bree is fun to have around and exudes a charm that make her easily approachable. She loves to help people in any way she can and has the commendable personality to connect with people at all levels.
---
Mona Basso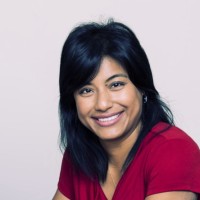 Marketing Strategist
Mona is a Strathclyde MBA qualifier with international awards in business development, sales and marketing, evidenced by press reviews, global sales records and industry prizes. She formerly managed Forbes #1 Brand (2018) Apple Computers and led the marketing win for the award recognition by Tim Cook, CEO's Apple for the "highest global sales achieved (outside of USA)" at the Asia Pacific Apple Sales Conference 2003.
She established and successfully led the expansion of the first international office for the Chartered Institute of Securities & Investment UK, based in Singapore, covering the ASEAN and Hong Kong markets. Possessing a high achieving 15+ year track record in delivering outstanding results, Mona possesses sought-after cross industry experience in resources, properties, financial services, resources, NGO and technology in Australia, Europe and Asia Pacific, having lived and worked for extended periods there. Her other qualifications include CFP, ICSA, REIWA and an Australian Mensa member. Mona enjoys traveling and speaks several languages including English, Italian, Cantonese and Malay.
---
Nathan Sgro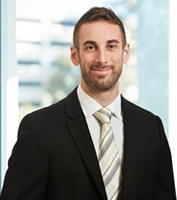 Lawyer
Nathan was admitted to practice in the Supreme Court of Western Australia in 2011. He passionately works closely with his clients to achieve a broad range of legal and commercial objectives. He is especially skilled in providing clients with pragmatic solutions and explaining legal concepts in plain language.
Having worked in a number of reputable boutique and medium size law firms in Western Australia, Nathan has considerable experience across a diverse range of practice areas including Commercial Contracts, Business Acquisitions, Intellectual Property, Estate Planning, Estate Administration and Property.
Not content with being a 'jack of all trades, master at none', Nathan specialises in Estate Planning and Estate Administration where he goes above and beyond to provide an efficient and effective legal service delivered with a high degree of professionalism and empathy. He understands that preparing your Will or administering the estate of a loved one is a highly emotional and often difficult task for any client.
Nathan believes that "as a lawyer, you never stop learning". This belief has led Nathan to continuously develop his legal and commercial knowledge, and to share this knowledge with clients and colleagues by conducting seminars and presentations on informative legal and commercial topics of interest.
Outside of the office, Nathan enjoys deejaying electronic music, dragging his wife along for hikes and spending time with the family (but mostly his pet Kelpie).
---
Eric Maroni
Mortgage Broking Consultant

Eric has over 30 years of working experience in corporate roles within the Banking & Financial Services sector, which allows him to provide tailored financial solutions based on understanding client needs now and into the future.
His corporate experience includes working as WA State Manager for Commercial Broking at the Commonwealth Bank and more recently at Bankwest as the Regional Sales Manager for Commercial Acquisition. With this experience, he determines the best banking options available for clients within the ever-changing financial services market.