Fancy dining experiences and black-tie functions seem to be somewhat becoming a trend in fundraising lately. However, does that extravagance hurt the cause more than it helps? With several charities taking this approach, it is increasingly coming under scrutiny and becoming much criticised. People have more than often voiced disappointment over such classy evenings being nothing more than another stunt for corporate profiling.
Fortuna Foundation hosted their inaugural black-tie dinner at the Hyatt Regency Perth recently. The event, graced by several top dignitaries including Hon Mark McGowan MLA, Premier of WA, aimed at raising funds for their Positive Spin project – a mobile laundry service for the homeless in Perth and surrounding suburbs.
While 'Positive Spin' may be a praiseworthy cause to pursue, the event had characteristics of opulence and grandeur. The question is whether it was necessary at all? We spoke with Melvyn Gilbert, a director of Fortuna Foundation and his reply was rather revealing.
"What really matters is having your heart in the right place; an event is nothing but a means to achieve the outcome; in our case, helping the homeless", he said adding, "… people appreciated the cause, always, but to translate that appreciation into funds is extremely challenging. We tried many small events in the past, but nothing got as much response as this one did. Besides, had it not been for the event, Stephen would perhaps still be homeless".
That last part of Melvyn's comment was striking. It is true that Stephen Robinson was homeless. His crippling financial debt forced him to sleep in his car night after night around Neil Hawkins Park in Joondalup. He was being helped by several organisations, but it wasn't until his story was shared at the event that he finally received the real help he needed. With Gary Bennett, one of the attendees pledging to free Stephen entirely, he is homeless no more. "Such a prompt result wouldn't have been easy to achieve had it not been for the environment, the event and the people who came there", said Mr Gilbert.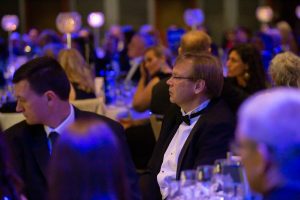 Besides top corporate leaders, indigenous elders, academics and high net-worth individuals, the event was also attended and/or supported by Ian Goodenough MP, Federal Member for Moore; Dr Anne Aly MP, Federal Member for Cowan; David Michael MLA, Member for Balcatta; Yaz Mubarakai MLA, Member for Jandokot and Mayor Tracey Roberts JP, City of Wanneroo.
So, while it can be challenging to recognise the direct benefit of a black-tie event, it can be equally challenging to recognise the opportunity cost of not having one.
Established in 2017 by a group of professionals, Fortuna Foundation is a small and humble organisation made up of people from all facets of life. "We are not a big charity, but we are passionate, we wanted to do work at the ground level and over the last 2 years, we have done just that", said Dinesh Aggarwal, the chairperson.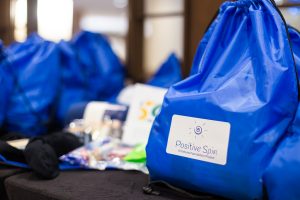 Today, Fortuna Foundation has a taskforce comprising volunteers ranging from high school students to nationally awarded professionals. They work hands-on with homeless people and aim to inspire others to come together as well. Among many other milestones, the team recently utilised social media to help secure a job for Lee Ryan, in turn helping him to get off the street and start rebuilding his life.
The foundation's current project – 'Positive Spin' is underway. For more information about the project, to collaborate or volunteer, phone (08) 9240 4211 or visit www.fortunafoundation.org.au
To view photos from the fundraising dinner follow the link below:
https://fortunafoundation.org.au/what-happening.html